Interested in joining the Wo'se Family?
Members and participants in our community commit themselves to sharing their time, talents and financial resources to advance our programs and our mission.
They teach, serve as spiritual guides and ritualists, participate in our Stones of Fire choir, serve on the Council of Elders, important commissions and various project committees.
They also help on clean-up days, organize seasonal celebrations and field trips, as well as conduct events like our Kusangalas, wine and cheese gatherings, bowl-a-thons, spaghetti dinner and much much more.
All people of African descent are welcome.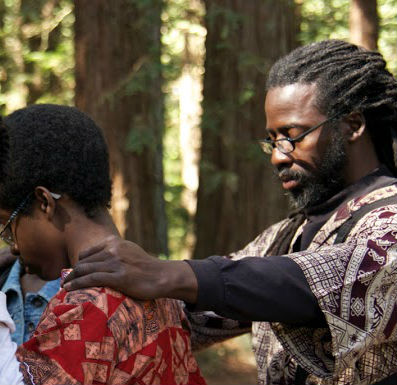 Every week in our worship service we extend an invitation to individuals wishing to join our community.
After accepting the call to join, initiates must attend an orientation class and complete a one-year introductory period at the conclusion of which they are usually inducted as full members of Wo'se.
They are expected to complete four New Life Seminary courses, and fully participate in the ongoing work of our community before being inducted.